Among the new releases that have showed up in our mailbox recently have been the latest recordings from two pretty terrific female vocalists, the much-acclaimed Janiva Magness and a somewhat lesser-known – but arguably no less talented – Kelley Hunt. Both CDs provide a nice blend of roots, soul, rock, R&B, and Americana, with Hunt also turning in some delightful gospel-soaked performances.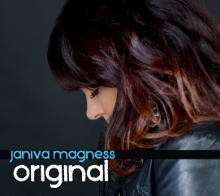 Moving on after a successful three-album stint (What Love Will Do, The Devil is An Angel Too, and Stronger for It) with Alligator Records, Janiva Magness' latest offering Original comes on her own newly established Fathead Records label, which allowed Magness and producer Dave Darling the freedom "to go wherever we wanted musically to tell its stories". That stretches from such slow, tender tracks as "Mountain", "The Hard Way", and the closing "Standing" to the breezy sounds of songs like "Twice as Strong" with its empowering chorus of "twice as strong as you need to be, and you're twice as many now that it's you and me" and the upbeat R&B grooves of "Who Am I", featuring a driving backbeat, soulful background vocals, and its passionate refrain of "I'm just the one who loved 'ya", to the stomping "I Need a Man" – all built around Magness' smooth, rich vocals, as Darling and Magness' longtime guitarist Zach Zunis both contribute on guitar, including some John Mayer-ish licks on songs like the swaying "When You Were My King" and the aforementioned "Mountain" and "The Hard Way".
There is perhaps no finer display of Magness' abilities than the series of tracks that comes four songs into the album, beginning on the energetic "I Need a Man" before moving to the soulful tenderness of "Everything is Alright" and then on to the funky strut of "With Love", a duet between Magness and guest Dan Navarro, who also provides background vocals on both the album's closing and opening tracks, "Standing" and the airy "Let Me Breathe", respectively. The "Badass" that comes a bit later in the program is much what you'd expect from its title: an edgy, driving affair that features some gritty guitar as well as vocals that fluctuate between gruff and sweet as Magness delivers such lyrics as "you think you're badass/ you think I'm waiting around, but I'm not" and "because I'm having too much fun, livin' my own life 'til the sun comes up".
Magness' 11th album, Original marks the first time the singer has co-written the majority of the songs on an album, working with Darling and others to pen all but four of the tracks here. Whether or not you agree that Original is Magness' best album yet, as a number of critics have proclaimed it, there's no arguing that it's another damn impressive one. The best advice we can give you here is to quote something Magness herself says at the start of "I Need a Man": "Got to get it."
Like Magness, singer/songwriter/multi-instrumentalist Kelley Hunt has no problem demonstrating the range of her talents on her latest release The Beautiful Bones (88 Records). Hunt's sixth album, The Beautiful Bones features a dozen original tracks showcasing the Kansas City native's abilities vocally and musically (on both keyboards and guitar), as well as in the areas of songwriting and arranging.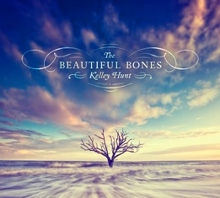 If you like the sounds of Magness, Bonnie Raitt, Susan Tedeschi, Rory Bock, and Deanna Bogart, then chances are good that you'll also like what you hear from Hunt, starting with the swinging opener "This Time" with its lively piano (Hunt), organ (Mark Johnson), and horns. From there, the band – which also includes former Bob Dylan guitarist John Jackson – moves to the upbeat gospel number "Golden Hour" featuring some more New Orleans-style piano from Hunt as well as background vocals from the famous McCrary Sisters. That's followed by the soft "Let It Rain", one of several nice slower songs to appear throughout the program, along with, for example, the swaying title track – for which Hunt switches to acoustic guitar – and a Tedeschi Trucks Band-like "I Want You There" that includes some rich backing vocals (also supplied by Hunt) and a particularly fine solo on saxophone from Mitch Reilly.
Also included here are a rocking country number in "When Love is at the Wheel", the boogie-woogeying "I've Got a Good Feeling", and a gritty "Gates of Eden" that again finds Hunt on guitar in addition to offering some distorted vocals, while it's hard to argue with either the delicate grooves or message of the lyrics of the soothing "Simplify". The album closes, appropriately enough, on the sweet, piano-laced Memphis soul of "The Sweet Goodbye".
Hunt's vocals vary from smoky to tender depending on the mood of the song, often accompanied by some spiritual or otherwise uplifting lyrics. As its title suggests, this masterpiece from Hunt is a beautiful one to have.