We don't have as much of a chance to get out and see (or review albums from) local bands as we'd like, but here's a Pittsburgh act that's likely on the verge of a major breakout from the "local" scene, between a dynamite new album having been released last week and an upcoming tour of North America starting in September. If you haven't yet heard or seen Pittsburgh-based The Commonheart, we advise you wait no longer to check them out, regardless of whether you live anywhere near the Steel City. And their new album Pressure (Jullian Records) is a great place to start as you're waiting for them to come to a town near you.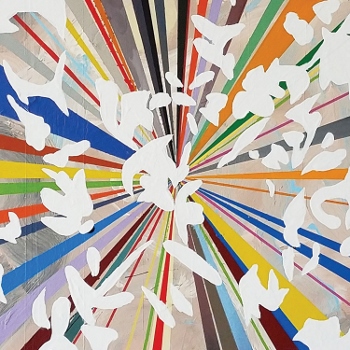 Somewhat akin to Pittsburgh's own version of the Tedeschi Trucks Band, The Commonheart fluctuates in size between eight and ten members, including horns and female backing vocals, all built around the powerful soul-rocking vocals of frontman Clinton Clegg, whose raspy voice evokes comparisons to such greats as Bob Seger and Joe Cocker. 

Add to that plenty of tight, solid grooves, positive lyrics, and the full-band sound, and you end up with an uplifting, soulful offering that shows tremendous strides since even the band's impressive 2016 debut album Grown.
Continue reading