Blues promotion and preservation member organization The Blues Foundation puts on a couple of big programs in Memphis each year: in May, a Blues Music Awards (BMA) gala celebrates the best of the blues from the past year, including performances from many nominees and other top names in the genre, and, each January, an International Blues Challenge (IBC) competition draws rising blues acts from around the world, all hoping to earn the title of that year's best solo/duo or band winner and the recognition that comes with it, including opportunities such as professional recording contracts and festival appearances.
While the foundation has been putting out CDs and DVDs featuring performance highlights from each of the BMA ceremonies since 2011 or so, and a few earlier CDs also celebrated W.C. Handy Award (as the BMAs used to be known) winners and nominees, last year's International Blues Challenge #32 was really the first recording allowing listeners to hear some of what we've been missing at the annual IBC, with the album leaving us both mighty satisfied as well as hopeful that we might be treated to similar installments spotlighting future IBC participants.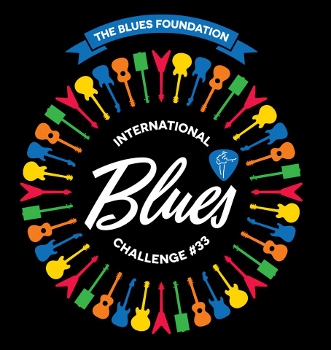 So we were of course pleased to learn about the release of International Blues Challenge #33, a collection featuring finalists from the 2017 competition that, like the inaugural edition, does an excellent job of showing that the blues is still very much alive and well and in many diverse forms.
Though the names of the acts on the IBC collections may not be as well-known as those you'll hear on the BMA sets, the music itself is surprisingly solid: if you didn't happen to know to what you were listening, there are times during IBC33 at which you could easily wonder if you're hearing a disc of rare blues classics from much more experienced, established artists — or perhaps even some BMA nominees (although one of the criteria for eligibility in the challenge is that artists can't have been nominated for a BMA).