There are few artists we look as forward to hearing new music from as those literal sons and daughters of the blues who have devoted their lives to helping to carry on the music — and thus the legacies — of their fathers. And 2018 begins with a healthy dose of that, including, for example, some dynamite new releases from Larry "Mud" Morganfield, son of McKinley Morganfield, a.k.a. Muddy Waters; Bernard Allison, son of Luther Allison; and Deva Mahal, daughter of folk-blues "Maestro" Taj Mahal. Today, we dive into the first two of those recordings, with the promise to take a look at (and listen to) the latter in a separate post soon.
Mud Morganfield, They Call Me Mud (Severn Records)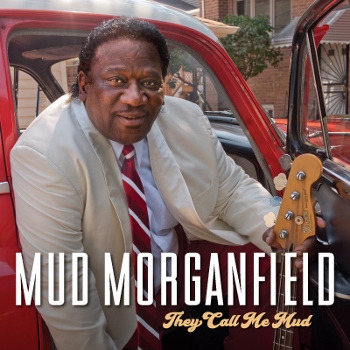 The eldest Morganfield son's third release on Severn Records following his award-winning Son of the Seventh Son and collaboration with harmonica player Kim Wilson on For Pops: A Tribute to Muddy Waters, They Call Me Mud does a superb job of showcasing Morganfield's vocal and songwriting talents (having written all but two — both covers of his father's songs — of the album's tracks); through songs ranging from straight-up blues to jazz, soul, and R&B, Mud proves he's one of those guys who could sound good singing a telephone book.
But the album is worth listening to as much for the fine band Mud has assembled as for Mud himself, with co-producer and former Muddy Waters Band member Rick Kreher joining on guitar along with Billy Flynn, Studebaker John on harmonica, Sumito Ariyo Ariyoshi on piano, EG McDaniel on bass, Melvin "Pookie Stix" Carlisle on drums, and guests who include harmonica player Billy Branch, guitarist Mike Wheeler, and violinist Anne Harris.
Together, they create some soulful, often groovy, blues that range from such soft, swaying numbers as the horns-laced, Mighty Sam McClain-like "Cheatin' is Cheatin'" with its delicate piano and tender, almost falsetto, vocals, to the booming voice of a simmering "Oh Yeah" and thick Chicago sound of "Rough Around the Edge", its piano, harmonica, and guitar solos combining with some nice horns to make for a remarkably cheery telling of a story about dealing with a wife's boyfriend who "want to hit me in my head".
Continue reading →