You can almost tell by listening to them that brothers Sam and Lee King have blues royalty in their blood. While Lee's guitar licks might at times sound like those from Albert King – coming, as some of them do, from Albert's own prized Flying V guitar, a gift the famous blues guitarist and singer presented Lee in the early 1990s – it's actually another King of the blues – the great Freddie King – to whom the brothers happen to be second cousins, a point easily recognized upon hearing such songs as Get Up and Shake It's opening "Rock Me Baby", on which Lee's soulful vocals are remarkably similar not so much to Freddie's but to Freddie's younger brother Benny Turner, who we wrote about here less than a year ago.
Having played together now for some six decades, including stints with both Albert's and Freddie's bands, The King Brothers return with only their third studio album – their first in 15 years – on Get Up and Shake It (Club Savoy Records), a solid, impressively funky outing filled with tight, addictive grooves from the brothers and their able, outgoing backing band of Al Threats on bass, Ellis Hall on keyboards, and Michael Fell on harmonica.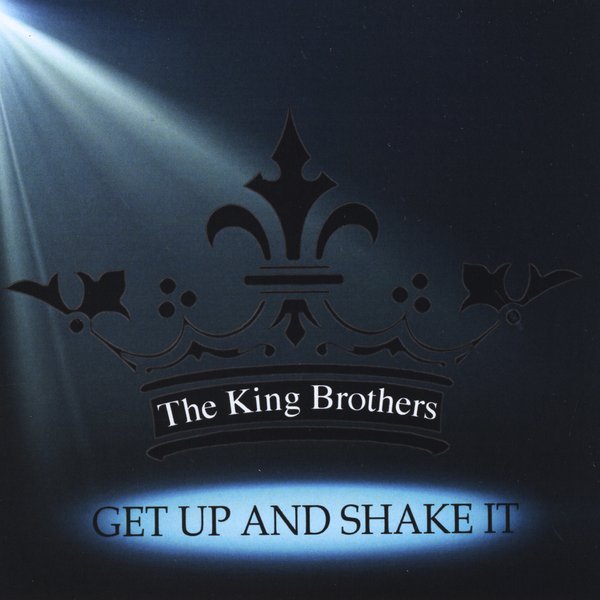 Driven by some fine playing on drums from Sam and tough, clean vocals and accomplished guitar work from Lee, the band delivers their own funky takes on other classics that include "Hound Dog", "Hootchie Cootchie Man", "Close to You" and "Tore Down". On "Hootchie Cootchie Man", the brothers seem to be following Lee's own advice of "Take your time, baby", toning the song down in both tempo and swagger with a patient, more R&B-style approach that's less gruff vocally than most versions you'll have heard but nicely demonstrates – along with, for example, Lee's repeated "I feel like this" on the closing "Tore Down" – their ability to stretch out a song, developed through decades of experience performing live.
Along with a pair of instrumental originals in the cool, slinking "Just Driving Around" and a grooving title track that features some especially nice work from Threats and Hall, the album also includes a funky, Cyril Neville-like "Just the Way I Like It", a suggestive "Blind Snake" that gives original performer Bobby Rush a good run for his money, and, perhaps our favorite of the tracks, a terrific shuffling version of Freddie's "Big Legged Woman".
While there's no arguing that Get Up and Shake It was every bit worth the wait – and an album you're definitely going to want to get up and find – let's hope it isn't another decade and a half before we hear from these King Brothers again!