After four decades in the business, the band Downchild thinks they've finally figured it out: all they really need to be famous bluesmen are hats. Hence the title of the band's latest release I Need a Hat, available April 6 from Linus Entertainment.
You'd think the hat thing might have occurred to these guys a few years earlier, having served as the real-life inspiration for the wildly popular, hat- and shade-wearing Blues Brothers act that helped propel Dan Ackroyd and John Belushi ("on a mission from God," no less) to mega-stardom, but Downchild seems to have done alright for itself over the years all the same. Now celebrating the band's 40th anniversary, this experienced and talented team delivers nothing less than another Olympic medal performance for the Canadians with their 16th release I Need a Hat.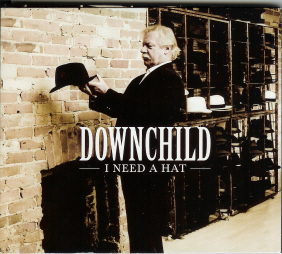 Having spent the past decade and a half of its existence in its present incarnation, Downchild is as tight musically as they are personally. Coming out swinging with "This Must Be Love" and the title track, the sextet then shifts to the slow, soulful groove of "Somebody Lied," featuring terrific horn-playing from guest Wayne Jackson of the famed Memphis Horns, as well as fellow Canadian Colin James on lead guitar (whose "Just Came Back (to Say Goodbye)" from the Sudden Stop album I still recall fondly as one of my favorite tunes to spin on air the college radio station; you can also hear a great cover of that song on Bernard Allison's Across the Water CD, but I digress…) and, a bit later, the full band treatment on "Time to Say Good-bye." The disc also offers some notable harp on songs like "You Don't Love Me" and the country blues of "Down in the Delta," along with diverse, solid vocals that evoke comparisons ranging from Pittsburgh soulman and Roy Buchanan collaborator Billy Price to Joe Cocker and Omar Kent Dykes, and even a hint of B.B. King from Donnie Walsh on "Some More of That," before it all comes to a close with the instrumental "El Stew." To help mark the special anniversary, the album includes solo appearances from a few additional famous Canucks on "You Don't Love Me": Elwood Blues himself (Dan Ackroyd) on harmonica and Colin Linden on guitar.
Not that there was ever much of a doubt, but after hearing this album, it's clear that Downchild doesn't really need a hat – or any other kind of gimmick – to be famous: their music speaks for itself. But it will make you want to – in the words of baseball great Sammy Sosa (in reference to a Pittsburgh Pirates pitcher who struck him out, believe it or not) – "take [your] hat off and hand it to [them]."