While we're on the topic of great new releases from the VizzTone Label Group, here's another one well worth checking out. Although their names may not be as familiar as those in the band about which we told you in last week's post, the members of the 11 Guys Quartet have been playing together even longer, having first come together in the early 1980s and then proceeding to share the stage and studio on and off for the following decades.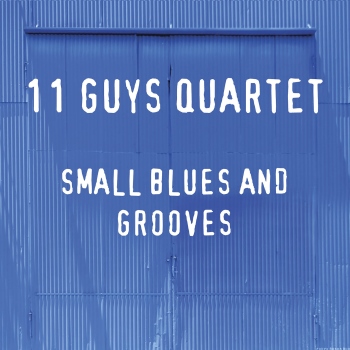 About a dozen years ago or so, the band went into the studio and recorded a live album of original instrumentals, a project that didn't see the light of day until now, released by VizzTone as Small Blues and Grooves. The album's press materials don't really say why it took so long for the album to be released, but we're guessing the delay probably wasn't the result of the band not being able to find a good record company to work with, as one of the members — harmonica player Richard Rosenblatt — happens to be the president of the VizzTone Label Group!

It doesn't matter that this music wasn't recorded this decade; the 14 tracks here make for some timeless stuff, consisting of one great instrumental blues track after another and some of the most expressive playing we've heard in quite some time, a perfect example of the phrase "blues with a feeling".
Continue reading