Just before Christmas, we told you about young blues pianist Ben Levin's holiday song "Forgot Mrs. Claus". Between that single and the recent unveiling of this year's Blues Music Awards nominees, which included Ben among its Best Emerging Album candidates, we figured it was probably about time we got around to telling you about that latest album from Ben, entitled Before Me (Vizztone Records).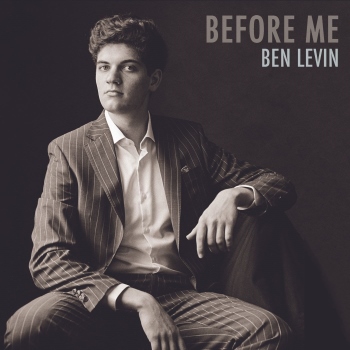 From the boogie woogie flavor of Levin's opening take on Big Bill Broonzy's "I Feel So Good", you can tell that Before Me is going to be one of those albums that transports you to another place, in this case, the back of a dark piano bar where you can relax, have a drink and smoke cigars all night while listening to Levin play, with a strong, confident delivery both musically and vocally, and crisp, commanding vocals that make Levin sound decades older than his 20 years.
With snappy originals that fit right in with other covers such as "Confessin' the Blues", 'Lonesome Whistle Blues" and "I Wanna Hug Ya, Kiss Ya, Squeeze Ya", the album features an impressive selection of tracks that allow Levin to stretch out and show the range of his talents without ever sounding stale, over-the-top, or that he takes his music too seriously, a rare and admirable feat of maturity and balance for someone his age.
Continue reading